Deep Blue, Greek Taverna
The Greek Taverna by the sea offers drinks and snacks during the day and opens from 10:30 in the morning. Lunch time offers a large choice of appetizers, salads, deserts, variety of different cheeses and sweeties. Mixed grill with traditional gyro is prepared in front of you. Afternoon snacks include a variety of Greek sweets with coffee. In the evening it is an a la carte Greek taverna (prior reservations necessary and with No extra charge).
Open:
on end-April to mid-October due to weather permitting

DRESS CODE
Daytime: Resort Casual. Cover-ups are required for breakfast and lunch. Footwear is required in restaurants & bars at all times.
Evening: Smart Casual. No beachwear or shorts in the evening. Gentlemen – long trousers and shirts with sleeves (short or long) in all restaurants & bars.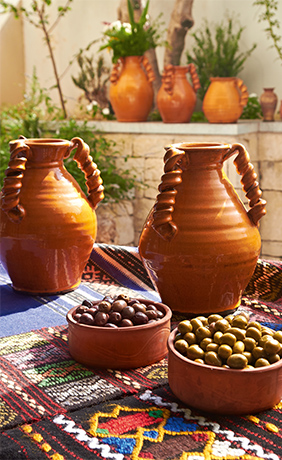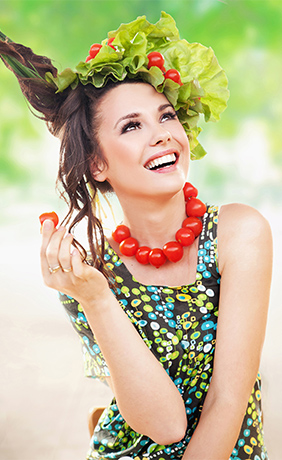 NOTE:
Please inform the hotel staff in advance of any allergies or intolerances you may have. Our menu might contain traces of allergenic substances.
Book Online
or Call +30 28340 51610
CLUB MARINE PALACE SUITES GUESTS
Breakfast
American buffet breakfast at 'The Suites' breakfast room with champagne and Cretan fresh orange juice.
---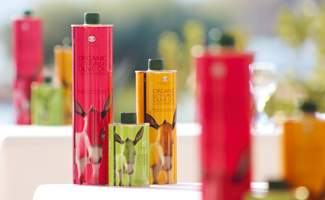 Agreco Farm Culinary Experience
Voted BEST ORGANIC RESTAURANT by Vanity Fair
Visit the traditional Cretan Agreco farm, which belongs to Grecotel and is an exact replica of a 17th century farm for a unique culinary experience
.
READ MORE
---
Cretan Olive Oil
"Liquid - Gold", Olive oil is the secret of the Mediterranean diet and is coming from Grecotel's Agreco Farm. Grecotel cuisine comprises large quantities of olive oil and carbohydrates, minimal animal fat and plenty of fresh vegetables.
---
Awards - Recognitions 2014

---